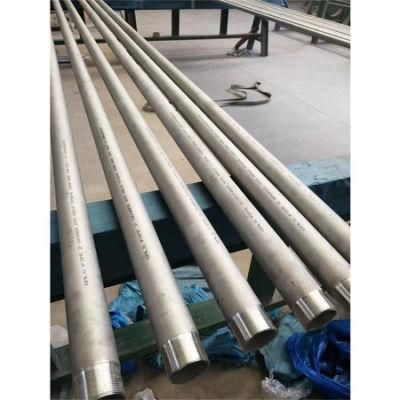 Stainless Steel Seamless Pipe Austenitic Stainless Steel ASME American Standard
Zhejiang Zhongzheng Stainless Steel Manufacturing Co., Ltd
Certification:ISO, RoHS, IBR, AISI, ASTM, GB, EN, DIN, JIS
Grade:300 Series
Standard:ASTM, AISI, GB, JIS, DIN, EN
Type:Stainless Steel Pipes
Shape:Round
Technique:Cold-Drawing
Transport Package:Standard Export Sea-Worthy Packing
Thickness:0.71-6mm
Production Process:Precision Cold Drawing,Cold Drawing +100% Bright a
American Standard:ASTM A312,A312m, ASTM A213,213A, ASTM A269,269m
Delivery Time:7-30 Days, Depends on Quantity
Surface Treatment:Bright
Model NO.:TP304 TP304L TP316 TP316L TP321 TP321H TP310 TP31
Specification:1m-12m
Origin:China
HS Code:7304419000
Production Capacity:50000 Tons Per Year
Basic Info.
Model NO. TP304 TP304L TP316 TP316L TP321 TP321H TP310 TP31 Surface Treatment Bright Delivery Time 7-30 Days, Depends on Quantity American Standard ASTM A312/A312m, ASTM A213/213A, ASTM A269/269m Production Process Precision Cold Drawing/Cold Drawing +100% Bright a Thickness 0.71-6mm Transport Package Standard Export Sea-Worthy Packing Specification 1m-12m Origin China HS Code 7304419000 Production Capacity 50000 Tons Per Year
Product Description




Product Description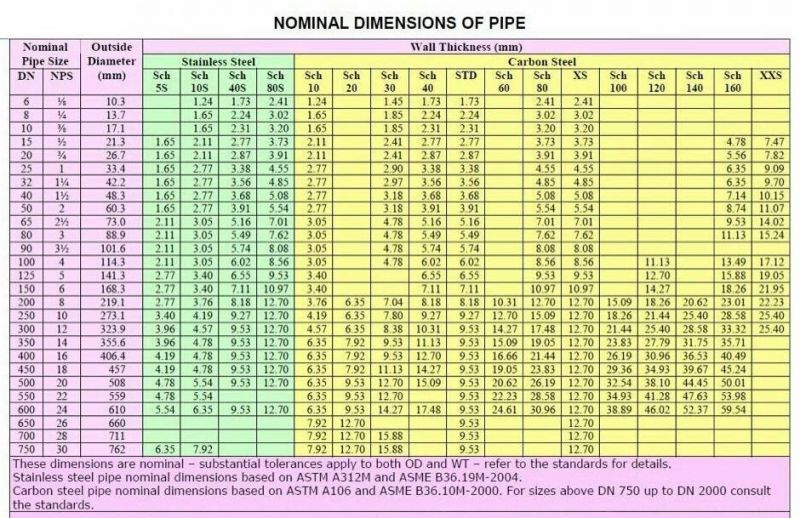 ASME code materials, wire, plate, TIG wire and coated electrode. General to heat treatment state delivery
.C
hromium stainless steel also set mechanical strength and high elongation in one, easy to manufacture parts
.
TP304 stainless steel sewage treatment pipe
.
Commonly used materials are :301 (1Cr17Ni7), 304(0Cr18Ni9), SS304, TP304, 304L(00Cr19Ni10), SS304L, TP304L, 316(0Cr17Ni12Mo2), SS316, TP316, 316L(0Cr17Ni1) 4Mo2), SS316L, TP316L, 321(1Cr18Ni9Ti), SS321, TP321, 310S(0Cr25N20), SS310S, TP310S
Stainless steel plate standard: 201, 202, 301, 304, 321, 316, 316L, 317, 310s, 347 630 904 904L, etc
Stainless steel tube standard: 304, 321, 316, 316L, 310S,347 630 904 904L, etc
Cr13 stainless steel rod standard: 1 cr17ni2, 0, 1 cr13, 2 cr13 and 3 cr13, 4 cr13, 304321316316 L310S, etc
Material for
:
1Cr18Ni9Ti, 0Cr18Ni9, 00Cr17Ni14Mo2, 0Cr25Ni20, etc
GB/T14975-2002, GB/T14976-2002, GB/T13296-91
American Standard: ASTM A312/A312M, ASTM A213/213A, ASTM A269/269M
Japanese
Standard
:
JIS G3463
material

304/304L, 1.4301/1.4307, 1.4404/1.4435, etc

outside diameter

6.35-50.8mm

wall thickness

0.71-6mm

Implementation standard

ASTM A269/ASTM A270/ ASME A270-BPE/EN10216-5/ EN10305-1/ISO 1127

fixed length

3/6/12m




production process

precision cold drawing/cold drawing +100% bright annealing

product characteristics

smooth surface

,

Ultra high purity, high

precision tolerance, precise dimension, excellent mechanical properties

, e

xcellent inner

surface roughness, inner surface Ra < 0.4 μm or better




product application

food and medical industry, medical catheter, etc.

delivery status

bright annealing BA/ electrolytic polishing EP




a

bout

transportation

general transportation, baling without packaging transportation; Special transport bundle outsourcing (bag, box, protective container) transport. For other special requirements, please consult online customer service

.



Company Profile